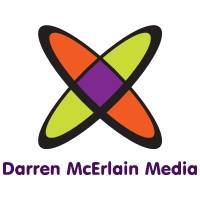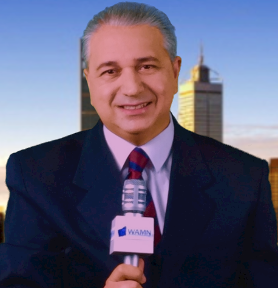 Darren McErlain is the political and crime reporter from Sydney and has been with Australian Independent Radio News (AIR News) since 2018. He has produced more than 1440 stories! His stories are heard on 200+ affiliate stations during breakfast on weekdays. He currently presents Drive on Newy 87.8FM Newcastle & the Central Coast (NSW) 7 days per week and has produced over 1300 shows. Drive briefly featured on the AIR news webstream and for 2 years on AirFM in Penrith for a record 674 days in a row. He hosted the Breakfast programme on 2NN Newcastle back in 2014.
Darren is currently the a TV announcer with RiverTV on Channel 31 in Melbourne. He has recently voiced station ID`s for the all new online radio station Oze Stream Radio. He is a former reporter for WAMN TV News Perth, and HunterTV Newcastle. He has contributed voiceovers and stories on community radio 2SER-FM Sydney, YassFM, SWR-FM Blacktown, 1611 Newcastle, 2XX Canberra; and TV projects on WaggaWaggaTV, Melfeed Video and and on Aurora TV Foxtel. Newsreader Brian Henderson awarded him a plaque for his biographical documentary on his life in 2019. Darren has produced more than 250 history episodes of 'Remember When' airing on radio in Australia and Asia; and Inline Plus on Channel 31 Melbourne and Channel 44 Adelaide.
He started his media career as an intern journalist with ABC Radio News in the mid-90s, doing voiceovers on Triple J and had a commercial on Channel 7. Hundreds of his tweets have appeared on Q&A on ABC-TV in the last decade.
Darren's previous roles include playing a newsreader in short films, and the Merchant of Venice at the JOAN theatre. He was a booth announcer at the Enmore Theatre for comedy festivals back in 2001 and various projects with the Target Radio Network in the last decade. He impersonated Steve Vizard on Recovery during an interview with Dylan Lewis on ABC-TV back in 1998, and promoted fishing videos for actor Gordon Piper back in 1993. Darren is a published poet and a qualified Primary Teacher in Sydney's west.
Darren continues to provide more than 80 of his own voices for small businesses, government departments and educational organisations. He provides the narration for documentaries, gaming software, animations, news reading, and off-stage announcing.
An interest in comedy and news & current affairs has played a big part in the development of this poetry book Totally Random Poems For Kids.