Deep

Purple

Tribute Album Volume 2 is awesome – and so say all of us

Cameron Hons hit the big 30 on June 13! To celebrate a new era of music, he has launched a second volume tribute album for his idolised band – Deep Purple. The world has come together to sing Happy 30th Birthday to Cameron, and he has come up with all the presents, just for us! Yes, it`s true. Hons the musical pirate, is a jolly good fellow! Darren McErlain from Newy 87.8FM Newcastle reviews the new album and talks to Cameron about his 30th anniversary tour around the sun.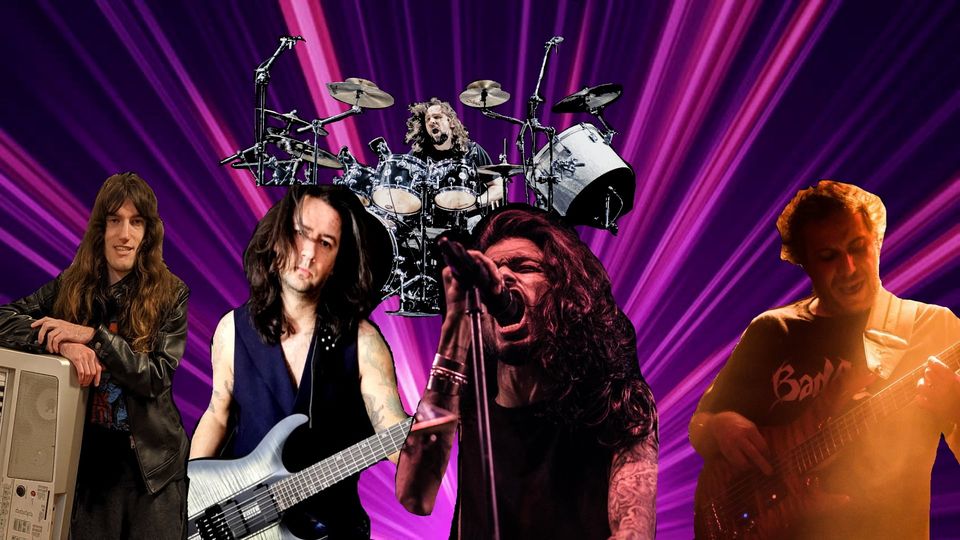 Pop singer Ed Sheeran is 30 years old. Blackbear has turned 30 as well. Rock singer Andy Biersack – yep, he has also hit the big 30something. Australian musician Cameron Hons has also crossed over into the 30zone. Regardless of what Lotto numbers come up tonight, the supplementary number should be 30!

If these talented musicians are 30, what albums were big in 1991? What CDs and LPs were on repeat, as they grew into the great musicians they are today? Metallica had Metallica; Nirvana had Nevermind, Pearl Jam had Ten, and Smashing Pumpkins had Gish. These were the albums that helped the 30something artists get their start. This is why Australian musician Cameron Hons has so much to offer the industry at the ripe young age of 30.
Cameron Hons spent some time reflecting on the songs that he grew up with over the last 30 years, and unfortunately didn`t like any songs he sang at school.
"
I have family videos of me singing Shakin' Stevens songs around the house back in 1994, and in my teen years I have been a fan of American rapper and actor Aaron Carter since late '90s,
"
he said.

The childhood memories of songs place a strong emphasis on our tastes later in life, with two preferences for music. We either rekindle our memory banks and appreciate musical history, or we just want try run from the song by changing the station or turning down the volume. Cameron Hons has taken his reflection to a brand new height and produced a tribute album with his friends to remark on the great art from Deep Purple as a band.

One song `The Address` can be appreciated strongly through headphones. The rumble of a motorbike-like engine combined with a digitised keyboard scraping across your cans will get your heart pumping. It unfolds into another guitar driven hit from Cameron Hons, and a new album is born.

Cameron reflected on the band Deep Purple and said that they are different to many other bands because they don't let anyone stop them after 50 years.

"
After all the hardships they've gone through in the past they still continue to be a band. Other bands from that era like Black Sabbath and Led Zeppelin called it quits long ago, but Deep Purple are still around.
"
Cameron said their (Deep Purple) dedication and love of performing really makes him appreciate them even more, because they never aimed at being a commercial success, and enjoy doing what they do honestly and professionally.
`Knockin at your back` starts with some suspenseful instrumentals that will get your ears ringing for more; then the drums kick in and you feel like your flying on the highest mountain. It takes musicians 30 years of instrumental experience to get the right feel for music. Cameron was obviously studying hits as a newborn 3 decades ago, to get this track to feel the way it does. He is an 8-track machine ahead of the other artists in the industry – and other 30somethings know that.
You can`t go wrong with Cameron`s `Mary Long` song. Cameron has a very specific sound that replicates a tune, represents the music and bring across the passion for hits. Only the Hons factor of harmonising vocals can bring out the real guts of a song for all to appreciate. The isolated sounds of the drums enrich this song for all it is worth. It shows the real musical wisdom of Cameron crossing over into his third decade around the sun! This is not art or a religion, but musical science!
We have all been in a situation where we have appreciated drums in the distance, and wished we could work out what song it match up with. `Mistreated` does the opposite with some very successful engineering and panelling by the producers. You get to hear it all. The instruments are so crystal clear at times, you feel you could reach out and slap the base yourself (not the base player)! If you listen to 30 new bands in Australia, you will be challenged to hear the same sound being replicated. Hons inspires. That is all.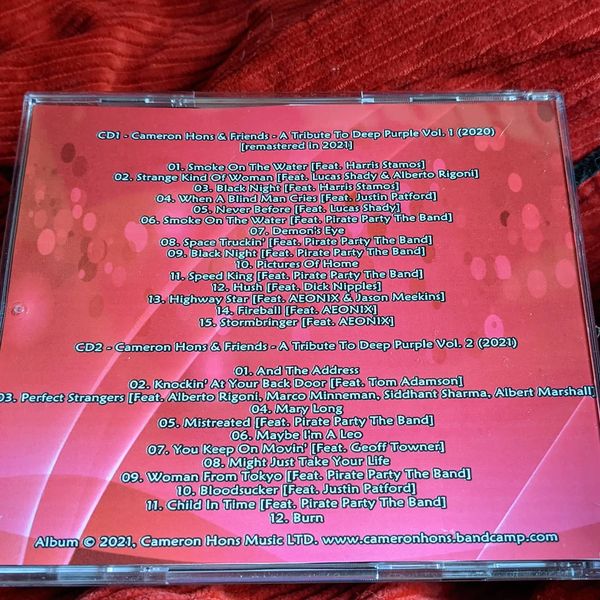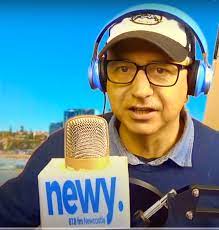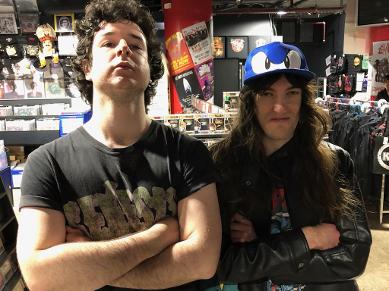 The vocals will make you smile. If singers John Waters and the late John English reviewed this song, they would claim to have a vocal connection with the pirates. The resemblance is uncanny. The ending is a classic with

James T Kaiser joking about the cover, like a John Lennon recording. Three decades of musicality comes together in this track, and only a 30-year-old talented musician could coordinate such a success!

`Might just take your Life` is the best rock and roll blues ever recorded in the last 30 years. Cameron has a very specific sound that adds to the flavour of his brand of music. It sends a strong message to the audience, that if they are emotionally suffering, the instrumentals will simply dig them out of their melancholic bunker…again! These are the personalised hits for movies, and short film producers should start paying Hons royalties, for the opportunity! Whether it be 30 cents or $30, the Hons musicology empire would welcome it just the same!

Cameron will spend the next few months finishing off the next instalment in the Cameron`s Playhouse 5 – The Exorcism of Phuong. However, if there was ever a Cameron Hons – The Musical about the successes of his life, who would play the legendary Cameron?


"

Tom Adamson, because he knows how to play some of my songs that I forgot about that I made several years ago, the last time we did a Re-Recorded album. He reminded me how to play

them,"said Cameron.

Government grants are often hard to come by in the arts and the music industry, but Cameron already has a plan if opportunity came knocking, and create merchandise to promote his brand.


"
I would get some Vinyl Records made up but they cost about $15,000 to manufacture professionally each,
"
he said.

Cameron Hons is back with another album to tickle your ears with a tribute to Deep Purple. Volume 2 features Knockin` at your back door featuring Tom Adamson. The ultimate Perfect Strangers featuring Alberto Rigoni, Marco Minneman, Siddhant Sharma and Albert Marshall.

Cameron Hons throws in a Deep Purple classics like Mary Long, Burn, Maybe I`m a Leo, and Might just take your like - like you have never heard it before. Cameron Hons invites his Pirate Party The Band friends along to sing Mistreated featuring James T Kaiser, Tokyo and Child in Time.

Volume 2 also features a free rendition of Bloodsucker featuring Justin Patford and You Keep on Moving Featuring Geoff Towner. Plenty more classics online! Grab your copy from:
Cameron Hons Bandcamp.com or contact Cameron Hons on Twitter using the handle @Cameron13H.

Thirty years of creativity is a huge milestone and Cameron is ready to take you on the next journey with more decades of films, comedy and music. A lifetime of achievements from a VERY young man! Thirty cheers for Cameron! Hip Hip, Hooray! (x30)


Wish Cameron a Happy Birthday and the best of luck for another 30 years of music. You can make him an offer and purchase the Deep Purple Tribute Album Volume 2 by clicking on the link: https://cameronhons.bandcamp.com/album/a-tribute-to-deep-purple-volume-2