New Wave dunks gamers with Highest Score in music.

Finding the ideal background music for your gaming videos and podcasts can be a real trek in the wilderness. The New Wave (Deluxe Edition) Album by the band The Midnight Helicopters. It is a combined effort by online gamer and musician Cameron Hons and Mr Monopoly. It ticks manyboxes. Darren McErlain reviews his latest tracks that will bring a lightyear of buzz to the cyberspace for gamers, to infinity…and beyond.
If you are a fan of the nostalgic Sega games from the 80's, 'Mastermind' will capture all your memories in one basket. Special effects, drum fills and classical synthesisers bring a series of flashbacks to the 40s-something mind. Regardless of whether you are generation 'Game and Watch' or Commodore 64, the instrumentals will bring it all back to you.
Cameron Hons said the Commodore 64 and Amiga were before his time but recently picked up the Commodore 64 Mini, which was made by the original creators.
"I was impressed by how good the sound chip in the console was. My 'Midnight Jam' Album had a track called 'Commodore' using the same sounds on my musical keyboard that the Commodore 64 had," said Cameron.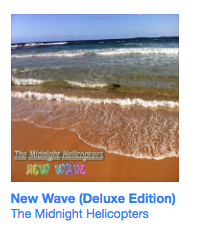 The track is on the band website and you can hear here: https://cameronhons.bandcamp.com/track/commodore. If you are designing a gaming platform that captures a similar score, this background track will encourage your audience to achieve their highest score. However, if you imagine Donkey Kong flossing to the beat, you have mentally gone too far – bring your thoughts back a few notches!
The song 'Technology' dabbles in a bunch of rap stanzas, that creates the illusion that you are in control of the virtual streets in your next Game creation. If you are on the hunt for a track that encourages a character to work through dark environments, this gangster feel-good song will add an extra musical flavour to your scene.
'Riot in Cell Block 99' is a very clever track with a jump-beat that mimics an irregular heartbeat. A beat that comes from panic attacks, paranoia or venturing into the unknown of a new game. An 'unboxing' of a new piece of software parallels these emotions. If you feel unnerved by the pace, and are shocked by the <spoiler removed> at the end of this song – you're on a winning wicket. The deliberate adhoc tempo will bowl you out…HOWZAT!
Cameron Hons said the song is about a movie called 'Brawl In Cell Block 99' released in 2017. Naturally, the progression of failures in virtual adventures can bring imprisonment or loss of points. 'Riot in Cell Block 99' captures this emotion with the help of Mr Monopoly.
Cameron Hons was born in 1991 and missed the 80's era. When questioned about what he imagines when he hears the phrase 'Back in the 80's', he said the 'Live Aid' Concert comes to mind. 'Live Aid' was a concert held in 1985, organised by Bob Geldof and Midge Ure to raise funds for Ethiopian famine.
"That concert had such a meaningful cause but the thought of the 80's makes me think of video game arcade machines and 'Ghostbusters'," he said.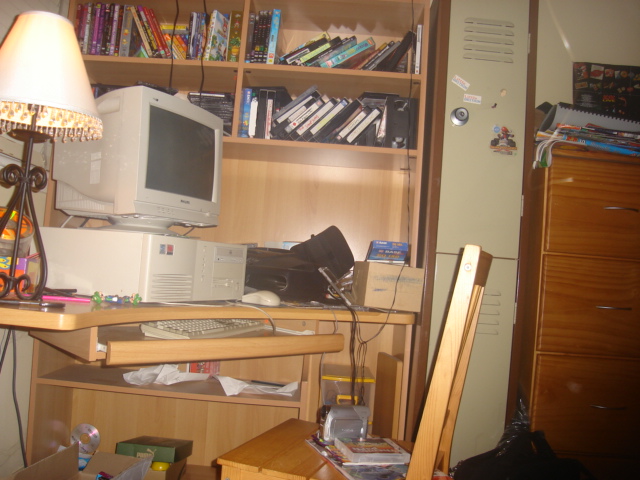 Hons creative workspace in 2007
The opening beat of 'Last Night' sounds like an episode of 'Aerobics Oz style' from the 80s. If you are seeking a new track to get fit to, this song will give you a mental workout, before you even put on your leg warmers. If you are an online game creator, the track will bring a suspenseful pursuit to your scene, moving your clients to the next level in their adventures. If the song inspires you to crimp your hair and pop on a body-suit, that's okay – seek support from a health practitioner; you may have enjoyed the music too much.
All good songs need a great signature, but what about the lyrics? Phrases need to be memorable and slogan based. 'Pirate Party' ticks all these boxes. "Rules are for fools, you're about to get schooled" brings a mantra that is good enough for a T-shirt. Using parts of this song for your podcast intro will bring listeners into a realm of thought provoking emotions – if that is what you want to do!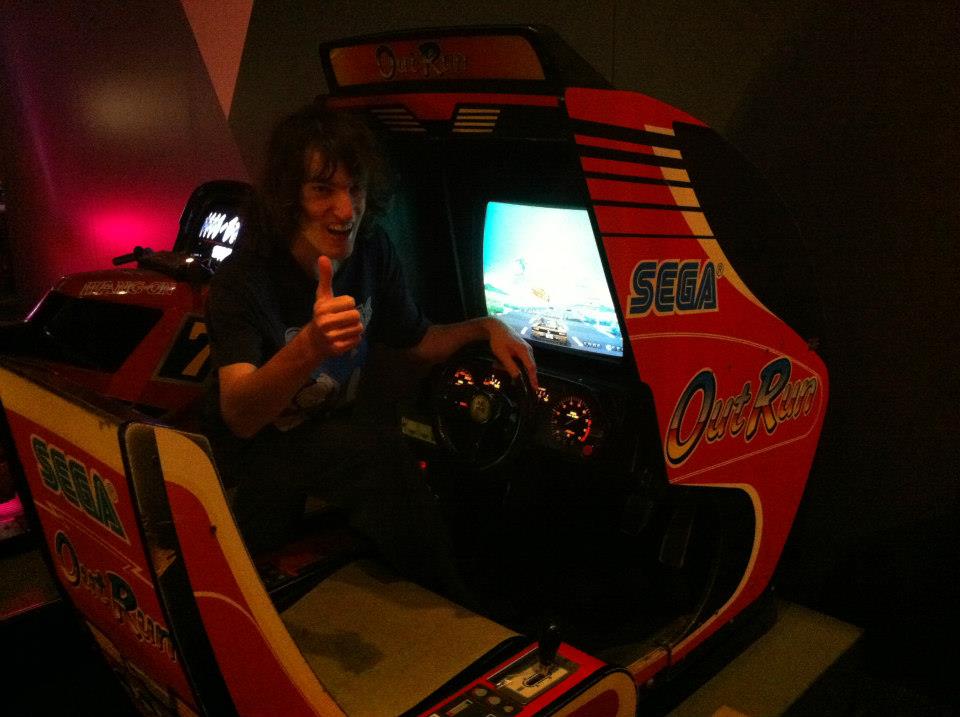 Cameron Hons has previously recorded music for YouTube channels, for an agreed fee, but sadly didn't get paid. This created some disappointment for years, and he just recorded music for fun. A brand new opportunity has come through thanks to an online gaming friend, and he has never looked back. You can check out some of the work here: https://www.youtube.com/watch?v=M3Zh6XsJ2Tg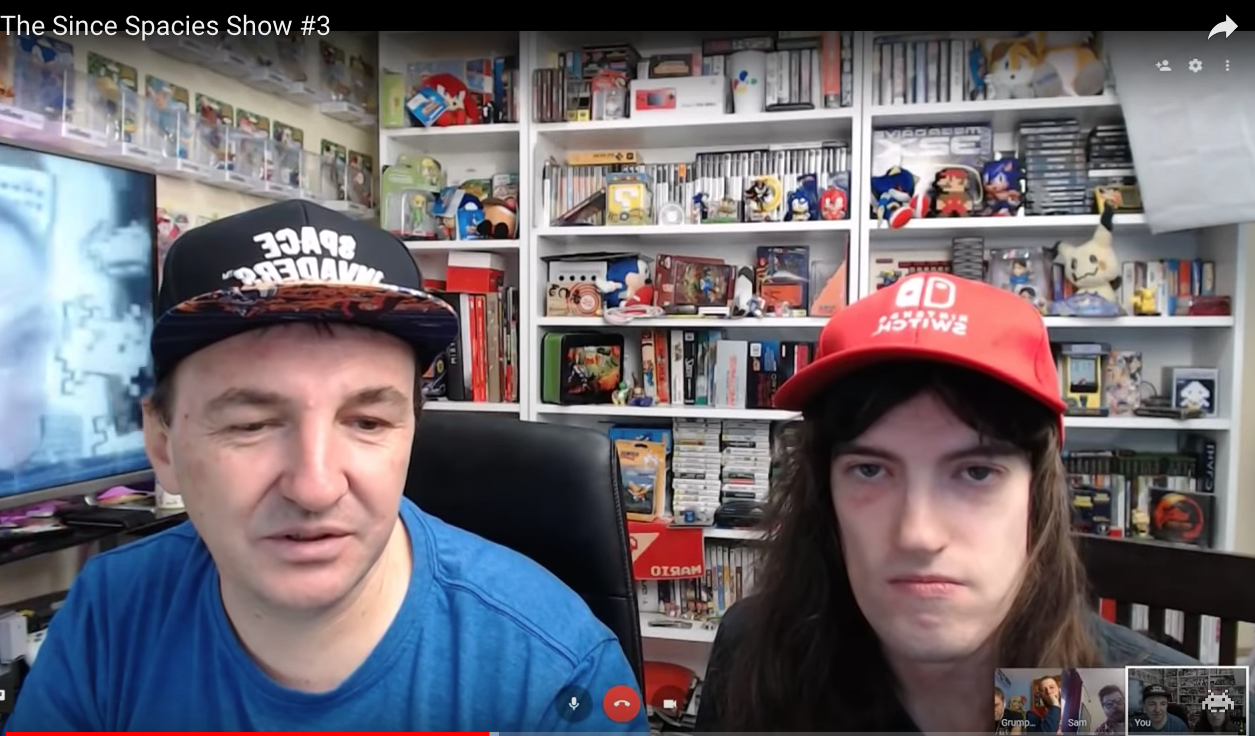 Ex Sega Hotline staff member and former Megazone & Hyper writer Brian Costelloe with Cameron Hons.
"I've recently done the theme for my friend Kaisercade's and his YouTube channel'. I have received a few more fans from my "Since Spacies" Channel Theme. The Nostalgia Network is another YouTube Channel that I have provided music for, and it focuses on 80s, 90s and early 2000s cartoons, games and films," he said.
True satisfaction from a short film or final game scene is the result of good background music. 'Betrayal' is a great sound that brings closure to the Album and also your project. If you close your eyes and listen to the track, you are flooded with scenes from your own life, your last TV image and the highest achievement in your last online game. The guitar work triggers the rolling credits and you feel strong feelings of accomplishment. Game Over.
You can download the 'New Wave (Deluxe Edition) by theMidnight Helicopters' Album for $10.00 from the website: https://cameronhons.bandcamp.com/. Follow Cameron on Social media - Twitter @CameronH13, Instagram cameron91H, Facebook: @CameronHonsMusicLTD and on search Cameron Hons on YouTube