Oh yes, Hons has done it

Again

!
M

usician and Producer Cameron Hons seems to beat his own Personal Best (PB) for previous CD releases! Another Album has been cooked in record time - since the last one! Cameron spoke about the advantages of being a solo performer, and the challenges that come about before, during and after the creation of an Album. AirFM Drive Presenter Darren McErlain reports.
Creating a new Album can sometimes involve teamwork from the other artists. Lyrics can be a joint construction, or a great way to encourage new comical material.
"The other singers often think that the lyrics are again funny and like to include their own silliness in the songs, " said Cameron.
It has been observed by fans that this Album sounds much heavier when compared to the other compilations, according to Cameron.
Tracks like 'No Music today' uses the comical tools of sarcasm to get the audience enticed into the album. The instrumentals present the listener with some music, then says 'no music today' sending the track up on itself within the realms of irony. A classic piece of comedy in true Cameron Hons style.
Hons in 'Down the Street' lyrics can be interpreted as a true performance poet with an ostinato that brings a surprise around each corner. He presents his observations with a stream of consciousness that introduces moving scenery to the audience.
He uses personification of objects in the street to bring across his true emotions and expectations of life. Quite often the unexpected things in our journey of life, leap out at us. We are not always prepared for what will happen next….but Cameron softens the crashes of life with a great sense of humour.
"I was not allowed to crank up the heavy knob in the last album. Rules are silly. So this album people will notice a difference," he said with excitement.
Originally Cameron was going to have multiple guests coming back but due to busy schedules, however a new course of action was taken.
"I decided to release this album as soon as I finished it rather than sitting around waiting, and Justin Patford is always available to record with me."
Cameron suggested there are many factors that come into selecting another musician to work with, before an Album is recorded in the studio.
"The last track is a cover of Black Sabbath's Paranoid, and features my friend Justin on Guitars and Vocals and myself on Drums and Bass."
"If he's nice I'll make a song about how much he is nice, but if he's mean or tight I'll make a song about that. I also look for what good their talents are whether it's choosing the best sound to work with or best music instrument to play," he said.
Creating many Albums over many years demands inspiration and Hons often does this as a solo write, securing ideas from his surroundings.
Relationships can be an up-and-down experience. Tracks like 'Thank you for being my expensive friend' brings it home as he puts a monetary value on friendship. The feelings of working in a band, captures the moment well with events, activities and venues for his friend. He draws out empathy from the audience and this is a real talent by Hons in each Album.
"I like to be inspired by real life situations or friends recommendations. One of my friends said why don't you make a song about your neighbours moving, which I thought was funny, so I did Moving Day, " he said.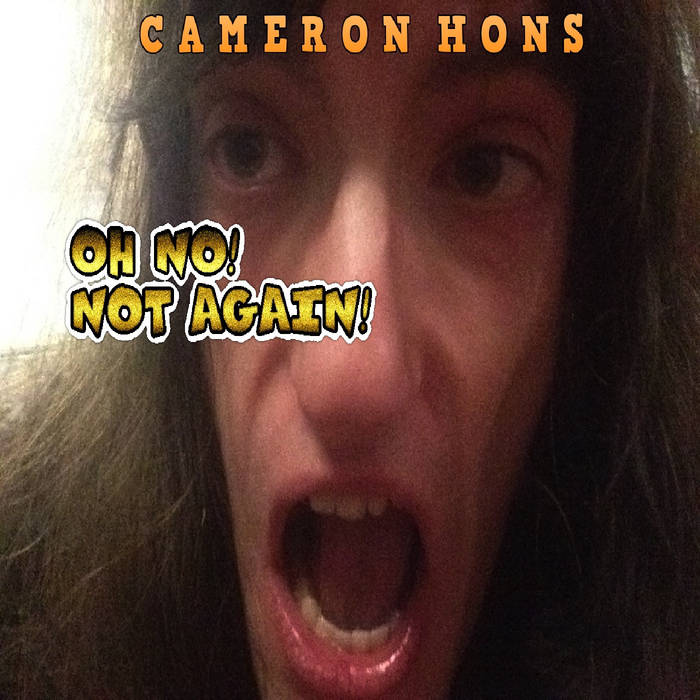 "I may make an album at the beginning of the year but the lyrics may have been generated the year before. If I have a missed opportunity….it goes on to the next album," he said.
The background music on television shows growing up can make a big contribution to what young musical artists use in adulthood.
"Mark Snow's music on The X-Files is one of the biggest shows to have inspired me with musical scoring. I recently did the musical score to my own film "Cameron's Playhouse 2: Another Bad Day" and the music I made for it is heavily reminiscent to that heavy synth, dark underscore music for suspense and drama".
One song 'Early Riser' has a drumbeat that brings back memories of the old Monkeys TV show. The suspense of a chase scene or absconding from the results of a mischievous activity come to my mind, when you listen to this clever piece.
Opening instrumentals of 'Oh No, Not Again' sounded like a car chase in 70s Police Drama from the USA. The visualisation was real for any listener who is not musical. "It doesn't matter if it is 110" promotes the desire to release the art, regardless of the criticism by onlookers from the sidelines. The ending sounds like a riff from the Musical Jesus Christ Superstar, and places the main artist into a superior standard of music royalty. Many critics will think of Hons as a true lyricist with a purpose.
Creating an Album used to be teamwork with multiple band members back in the 70s & 80s, but today a solo performer generates many sounds.
Cameron is able to take advantage of the new technology to produce new Albums, but has made the personal decision to use real instruments.
"There is a heavily reliance of computers and technology, however, we never needed that stuff (auto tuners, electronic pitch shifting) to record music. I enjoy the live feel of music, such as amps, plugs, wires and instruments instead of machines, digital amps and computers," said Cameron.
Artists like Cameron Hons enjoy being in control of the creation of Albums, but still experiences criticism from music lovers from the sidelines and responded to his critics.
"I often get asked to sell the CDs for a cheaper price online, but if you look closely at my BandCamp page, each Album costs $15 per album. The iTunes store sells albums for $16.99 so I'm technically cheaper than iTunes, I don't see why people are complaining!," Cameron responded.
"After promotions for 'Oh No Not Again!' settles down Justin and I are planning to work on a Covers album too so be sure to keep a look out for that one."
It won't be long until his creative licence will present the world with another Album.
You can purchase the Digital Album on this link: https://cameronhons.bandcamp.com/album/oh-no-not-again or click on the link below.