Cameron launches best hits in one spot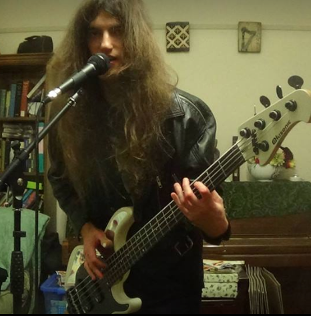 Musician Cameron Hons has made a big something out of nothing. The release of the CD Album: A Whole Lotta Nothing – Best Hits Re-Recorded in December 2017 has created a sound that will entertain global audiences for generations to come! Darren McErlain reviews a compilation that celebrates a career of an independent music producer from Sydney, Australia.
Cameron Hons made his debut as a solo act on stage in 2006. With 67 releases to his name, he has hit the big time in a professional studio to re-create the songs, that popped him on the entertainment map, as a successful musical artist.
"It is my first professional studio album since I started 15 years of my music. The CD was recorded from September to December last year," Cameron said.
He teamed up with some high profile friends in the music industry, and re- recorded the most popular tracks that the audience have demanded over the years.
"It was produced by my friend, rap artist Data Black and it was released on December 23 2017. We decided to remake 5 of my most well known original album songs over the past decade."
Popular musician Peter Northcote and close friend played guitar on "That's Not Rock and Roll", and added a unique sound to the best-of-the-best compilation.
Northcote brought a wealth of recording experience to the Album, with an extensive list of guitar work of TV credits, such as Star Search, ABCTV promotions, Wheel of Fortune and the infamous 'Watch the World with Us' promo for 9News in the mid90s.
"I also shot a documentary movie about the making of the album which can be seen on YouTube or on a physical CD / DVD version, and you can see my friend Peter in action," said Cameron.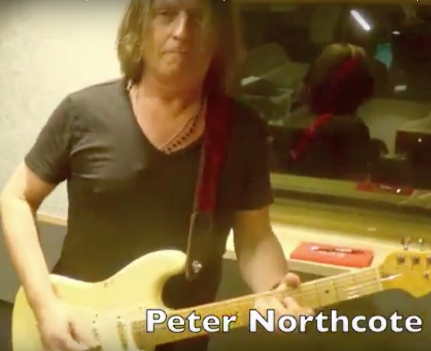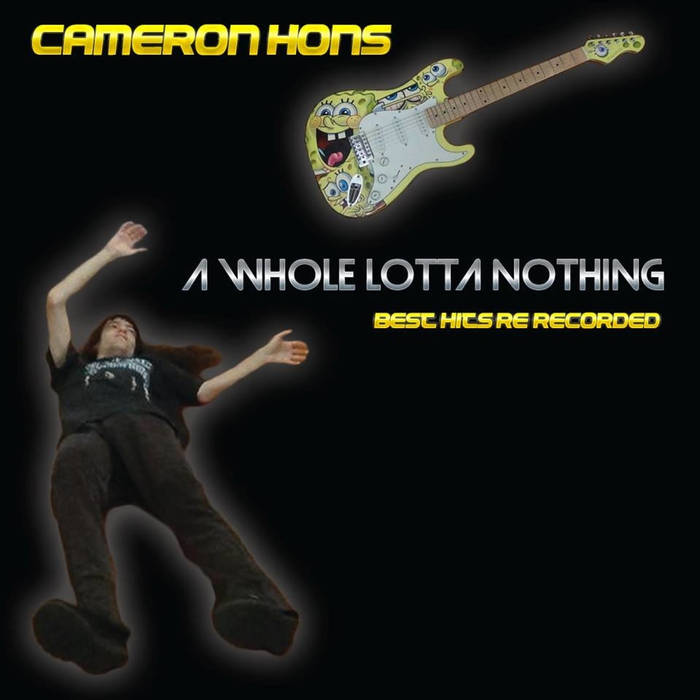 The second song on the album features the words: "Why are you texting me at midnight, I know it doesn't feel right", reflecting on the uses of technology and social media around the clock.
The album is a timeless snapshot that captures true meaning of a world that constantly changes in nature and spirit. These lyrics bring a series of messages and observations of a society dependent on technology.
A Whole Lotta Nothing – Best Hits Re-Recorded employs comedy to show the artistic pull between alternative and pop music. An element of humour features in "That's Not Rock and Roll" in which Cameron sings about some popular music that is symbolic of party noise. The track takes an hilarious twist by naming traditional icons of pop music like Madonna, Guy Sebastian and Justin Bieber, and amused their work was not music. Even Karl Stefanovic from the Today Show wasn't immuned from a mention. It appears he was comically classified as not music to our ears – in an indirect way.
The CD by Hons is a reflective text that captures the heart of true friendships. One line from the 'The Midnight Helicopters' remarked, "I know you and you know me. We never stick to a plan B", reinforces the adhoc decisions friends can often form through groupthink, and to then revert to a new idea. Relationships can sometimes find out that ideas don't always go to plan the hard way. All humans can hover over the decision-making. Cameron hits the mark and captures this life-like observation in both words and music.
The narrative of gaming and healthy competition with friends is captured directly with song in the Album, and there is no holding back! "Jacob Menson sucks at Super Mario 64" simply tells it like it is. The phrase repeats throughout the song to acknowledge the repetitive procedures in gaming: collecting, building and scoring. There is a partial break in Cameron's singing to allow the audience to sing-along and participate. This is similar to the interactive gaming of the virtual world for players in real-time. Regardless of whether this was intended or not by Hons, it was nicely portrayed!
A highlight of this Album is the inclusion of the Instrumental version of
"That's Not Rock & Roll" that features Northcote. Once royalties are paid, this set would be ideal for animators or YouTube gamers. Combined with an enthusiastic commentary and a cartooned pursuit, this track will have viewers gripped to their seat with fear and excitement at the same time!
The talent of Cameron Hons is evident with his poetic lyrics and his quest for good rhythm. The melodic guitar riffs and the energetic drum beats showcase a musician at his very best. He is certainly not 'Going Backwards' as indicated in the Album's opening track.
There are no plans for any tours at this stage but Cameron remains committed to write and produce music for the next 10 years and beyond.
The Digital Album can be purchased for $15.00 with unlimited streaming via the free Bandcamp App, or high quality download in mp3, FLAC and more. The Full Digital Discography featuring all 67 releases can be purchased for $125.40. Insert this link into your browser or click on the 'Purchase Album'button below, to make it part of your online collection. https://cameronhons.bandcamp.com/album/a-whole-lotta-nothing-best-hits-re- recorded
Darren McErlain is the presenter of AirFM Drive, 7 days per week. He broadcasts 80's music on 88.0 FM in Penrith, and streams on Tunein.com (3-6pm AEST).