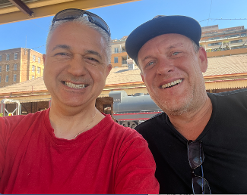 Darren McErlain with Newy 87.8FM Afternoon host Paul Rothapfel at Newcastle "The Station" 12.1.23.
Book Rox the pianoman in Newcastle via genr8ent.com.au/artists/rox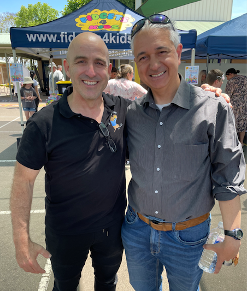 Darren McErlain with musician, author and illustrator Anthony Zarb.in November 2022.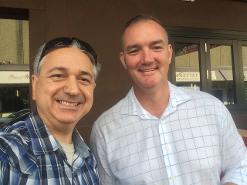 Independent candidate for Penrith Mark Tyndall in the NSW Election 2019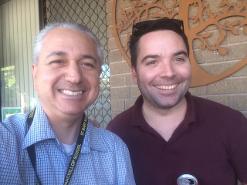 Lead singer & Musician from 'Lazy Drive', and former actor on Channel 9's Kingdom of Paramithi; formerWiggles dancer & singer, Brad Carroll!!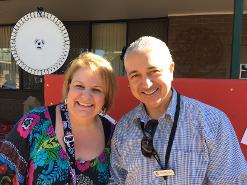 Melissa Ferrari from Studio 10 & the Today Show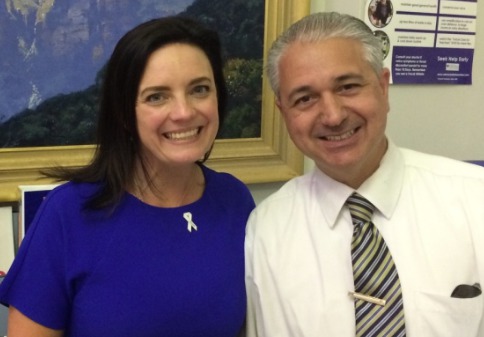 Federal Lindsay MP Emma Husar with Darren McErlain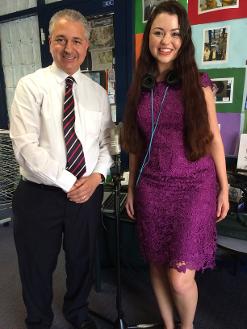 Taronga Zoo Media , Natasha Borg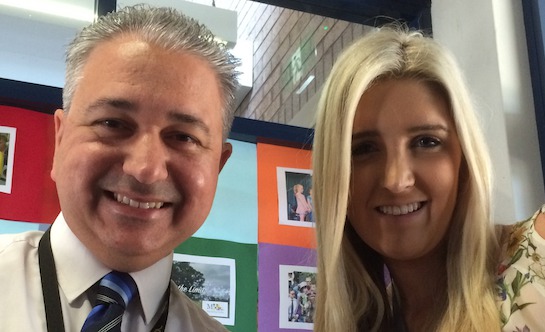 Darren McErlain with Penrith Press Journalist Lauren Tessolin (now with Parramatta Advertiser)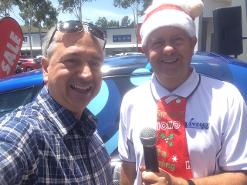 AirFM Penrith Drive host Darren McErlain with Vintage FM Penrith Drive host Wayne Willmington, wish each other a Merry Christmas in 2017.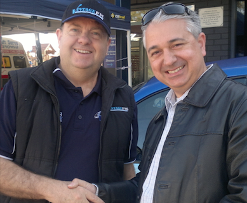 Target Radio Network owner/VintageFM Drive Host Wayne "Willmo" Willmington with Darren McErlain (Only Number #1s Announcer)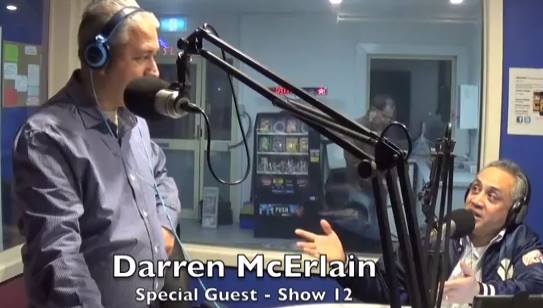 Darren McErlain with Frank Gutierrez, SWR-FM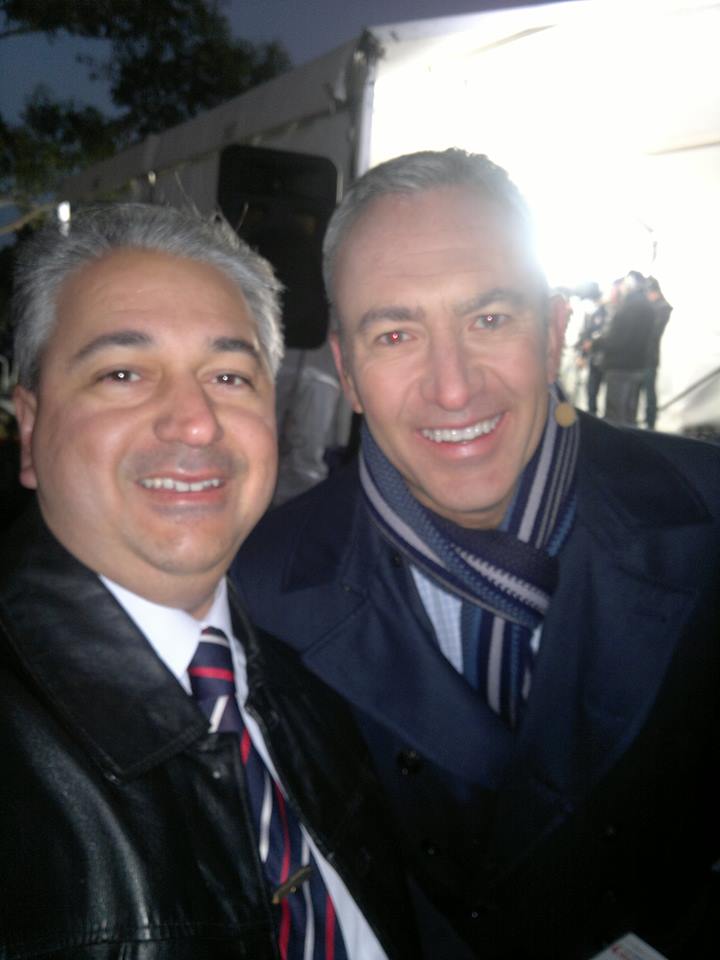 Darren McErlain with Mark Beretta from Sunrise Channel 7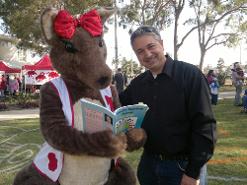 Ruby Roo reads Totally Random Poems for Kids by Darren McErlain at Paint the Town Red Festival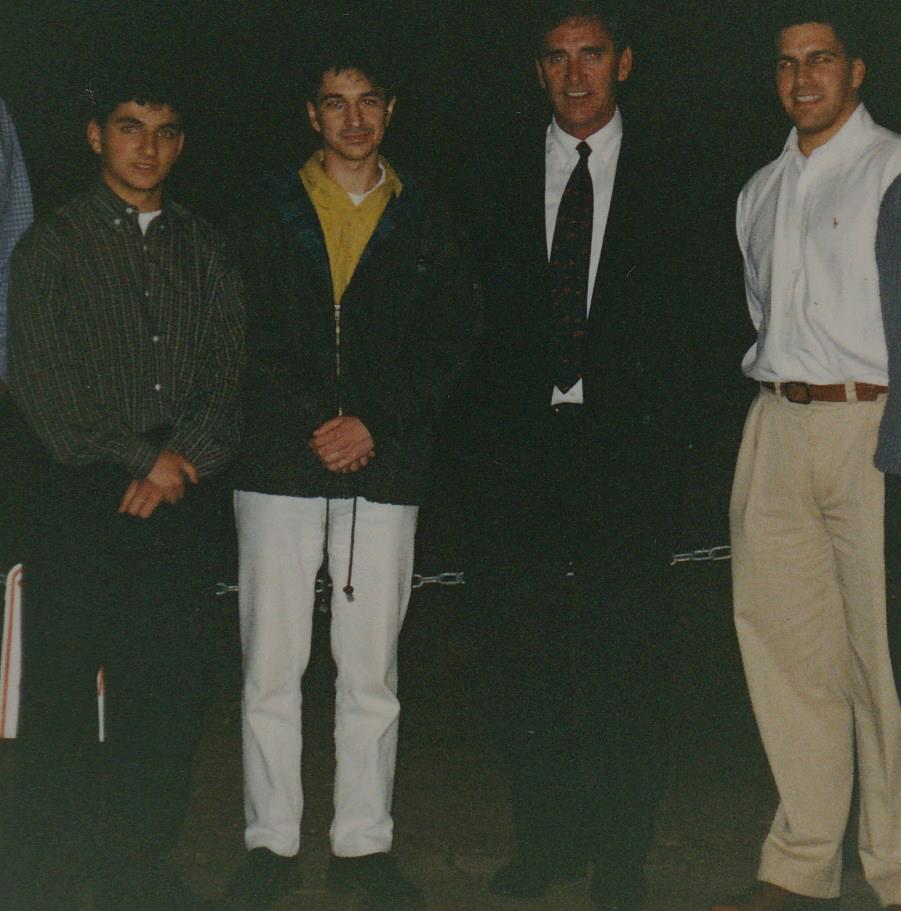 1994:Peter Khoury (now NRMA Media Head) reporter Darren McErlain with former NSW Premier John Fahey, Nick Berman (now Hornsby Councillor).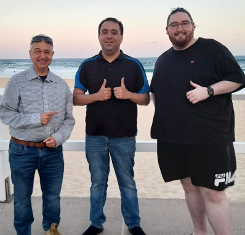 Darren McErlain with Rod & Matt from Newy 87.8FM (Taken at Nobby`s Beach, Newcastle - 11.1.23)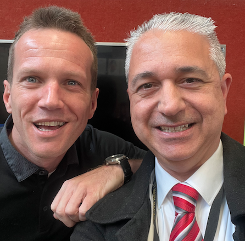 Former `Home & Away` actor Jack Ellis with Darren McErlain. Jack played the role of the Stalker in Summer Bay in 2015.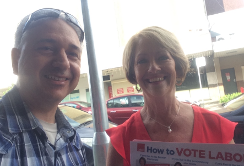 Labor candidate for Penrith Karen McKeown in the NSW Election 2019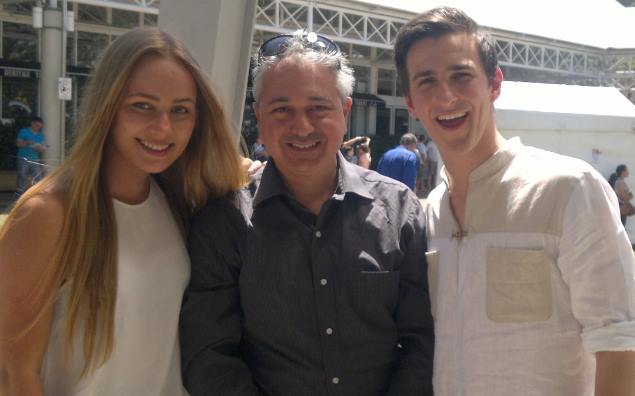 Lead actors from Chris Lilley's 'Ja'mie Private School Girl' on ABC-TV in Penrith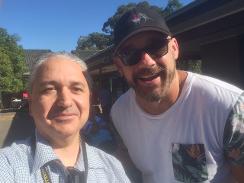 AirFM Drive's Darren McErlain with Mark Geyer from Triple M's Rush Hour & 7 News Sydney.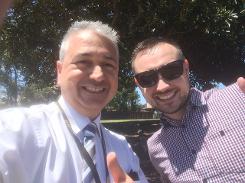 Darren McErlain with Western Weekender Sports/Entertainment journalist Nathan Taylor.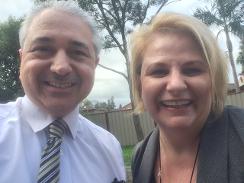 Darren McErlain with Talking Lifestyle 2UE host Melissa Ferrari Psychotherapist(also heard on Triple J, 2CC, & Sky News with Derryn Hinch & Channel 9's Today Show)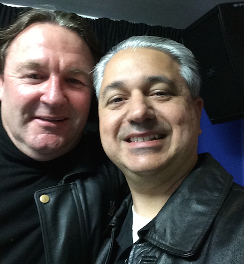 Lead singer of Band of the Mercanes & SWR-FM Presenter, Michael Egan with Darren McErlain

Frank Gutierrez (FrankyG), Bill Gold (Billy G) , Darren McErlain (Dazza the DJ Easy D) , Dinesh Poorun (DJ Dinny) from Keepin' It Real show 7 SWR-FM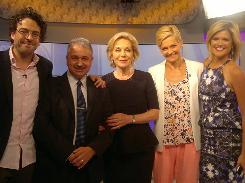 Studio 10: Joe Hildebrand, Darren McErlain, Iva Buttrose, Jessica Rowe, Sarah Harris at Channel 10 Pyrmont.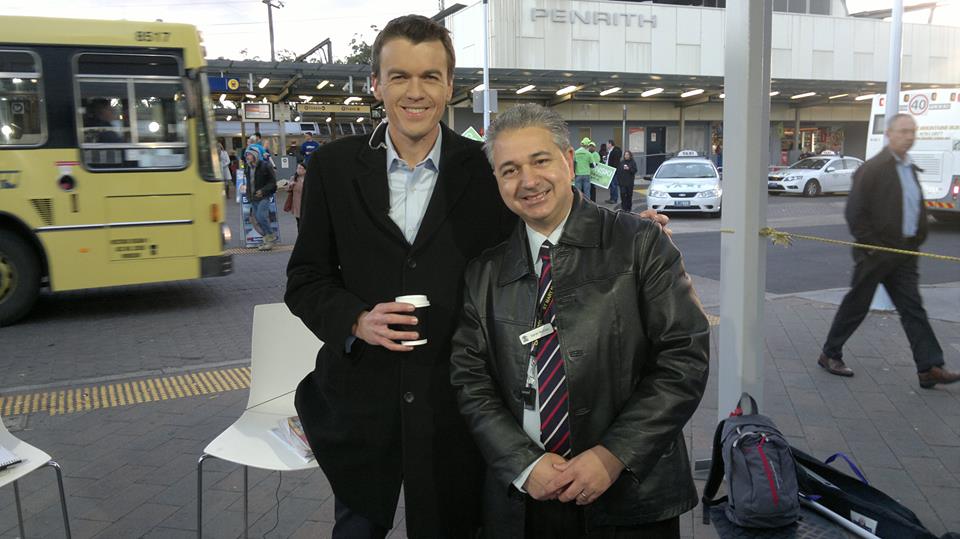 ABC News Breakfas host Michael Rowland with Darren McErlain during 2013 election in Penrith.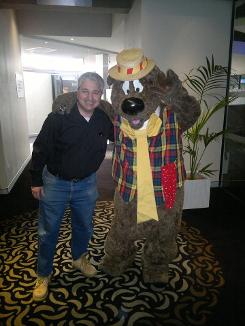 Darren McErlain with the original 1970s Humphrey B Bear at the launch of Radio 4Kids. Darren did impressions for the online station.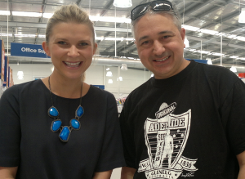 Channel 9 Reporter Alissa Warren with Reporter Darren McErlain,WAMN's Evening News Perth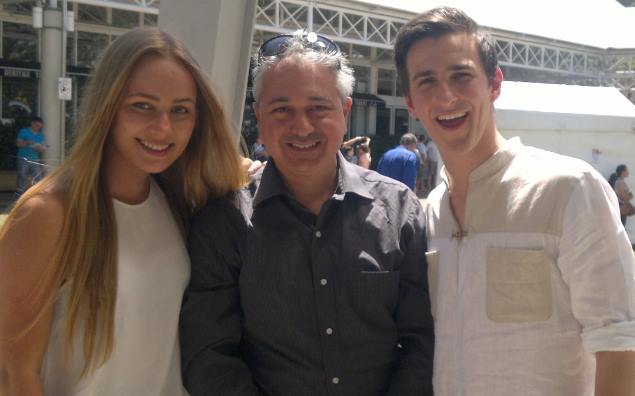 Cast members of ABC-TV series Ja'mie by Chris Lilly at Joan Sutherland Performing Arts Centre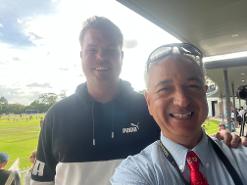 Jack Clifton from 2SSR-FM 99.7 Sutherland at Howell Oval Penrith on Dec 1, 2022.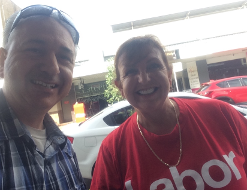 Labor candidate for Lindsay Diane Beamer in the Federal Election 2019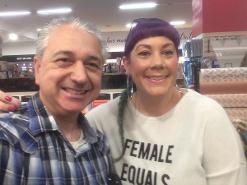 Journalist & Author Maria Lewis (SBS, ABC-TV)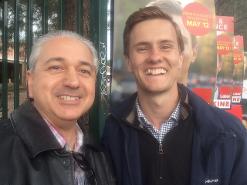 Penrith Council ALP Candidate Liam Rankine on Polling Day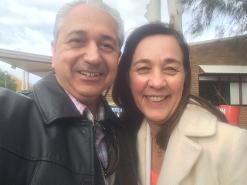 Penrith's AirFM Drive met up with Local Penrith Council candidate Sue Day on Polling Day.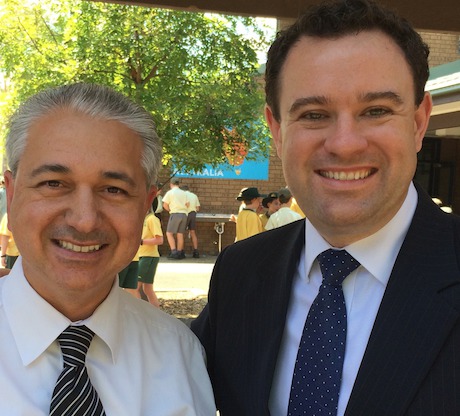 Darren McErlain with NSW Sports Minister & Penrith MP Stuart Ayres (2017)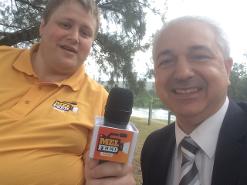 Melfeed Video Presenter/Executive Producer Michael Costello interviews AirFM's Darren McErlain at Nepean River, Penrith.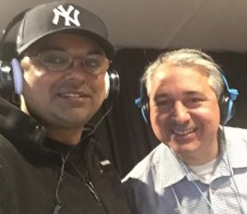 Darren McErlain with Dinesh Poorun, SWR-FM & Mixcloud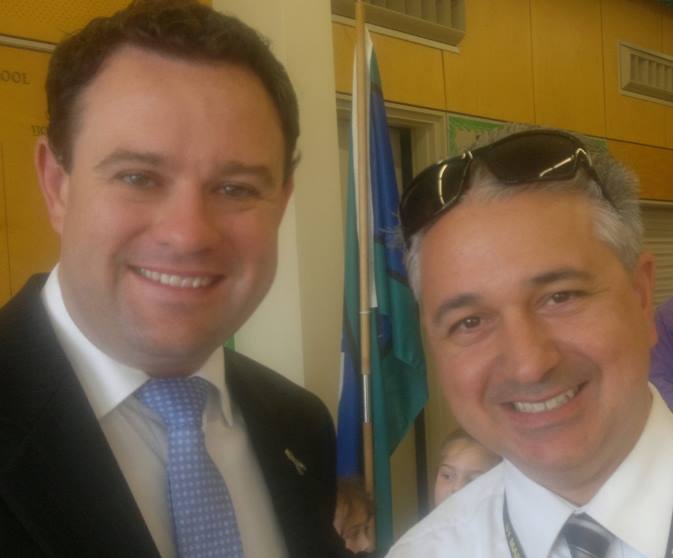 Penrith MP & Minister Stuart Ayres with Darren McErlain in Penrith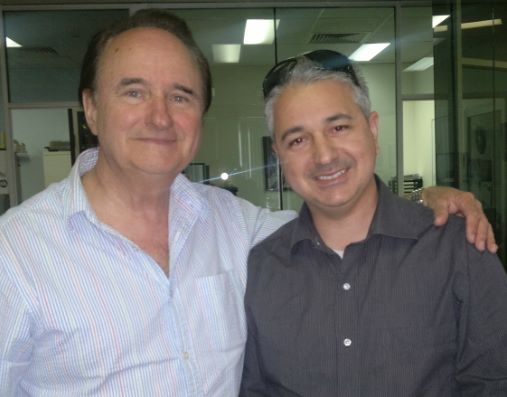 Rock & Roll Singer Lonnie Lee with 2NN Newcastle Breakfast host Darren McErlain at VintageFM studios
WOW-FM Presenter Craig Laffin interviews Darren McErlain about poetry, radio & journalism in Penrith.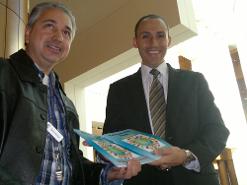 Poet Darren McErlain with former Lindsay MP David Bradbury at Parliament House, Canberra. The book was presented to Prime Minister Julia Gillard in the House of Representatives, and she gave Darren the thumbs up in the gallery.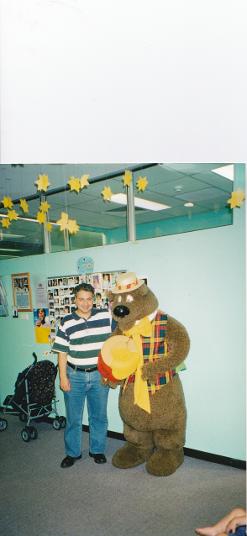 Darren McErlain with Humphrey B Bear at Randwick Children's Hospital (2004)