Cameron Hons completes Deep Purple tribute trilogy

While

Spiderman

is climbing up the walls this Summer, Cameron Hons has been doing the same for his fans. He has been climbing up the metaphoric wall to deliver his third album that pays tribute to legendary band Deep Purple. Cameron Hons and Friends Tribute to Deep Purple – Volume 3 for your listening pleasure was released on December 20 in 2021. Newy 87.8FM radio announcer Darren McErlain reviews the latest in the Hons album empire.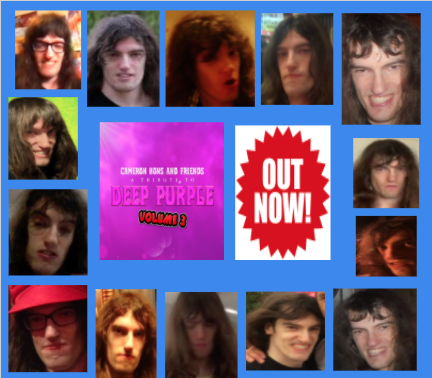 Musicians and modesty don`t always go together. They do sometimes, but not always. Hotel rooms on tour are messed up, scandals flood the tabloids, and band members abandon their fans because they don`t want to play anymore. Not Cameron Hons.
It is ironic that he learnt how to play the trumpet at school, but you won`t hear him blowing his own trumpet. He is too modest for that, and often shares his work on social media without boasting about how talented he is. These reviews have been designed to fill that gap and acknowledge the creativity that lurks within the dungeons of a musician`s mind we call – Cameron Hons.
Cameron joined the school band as a trumpet player and said it was the first time he played a real instrument. He could not read music and found the trumpet difficult to play, but still performed for the school community because that's what the fans would want.
"We had a few trumpet players in the group and I didn't know how to play it, so I just mimed myself playing and it worked. Thankfully, I didn't need to do a solo," said Cameron.
Cameron taught himself how to play guitar by ear and got his first black Fender Telecaster guitar in 2004. He was offered to go to lessons but turned down the offer.
"At first, I would always play everything at Drop D tuning , because you can play anything at Drop D. But then i'd start to teach myself how to play in standard G or E tuning. Also I taught myself by playing along to my favourite Deep Purple albums," said a very enthusiastic Cameron.
It is very difficult to replicate the original covers but Cameron Hons and his pirate friends are able to replicate the sound like Deep Purple in Black Night featuring the Pirate Party band. The 70s sounds are a flavour, and the Hons empire has unlocked the 11 secret herbs and spices to make sure this is authentic. If Deep Purple were ever sea sick and couldn`t do any cruise ship shows, the understudy band managed by Cameron would be up there as not only the support act, but THE act to keep any fun-ship afloat. The vocals by James T Kaiser in No, no, no brings the passion of the music to the forefront, with that 70s sound. You can visualise the spinning record whenever James is involved with these projects.
Next year Cameron may introduce a new online radio station to showcase his catalogue of music, and 2022 could be the year we hear some hot hits and favourites on 2-HONS-FM.
"I used to stream my albums on Twitch during the last big NSW lockdowns, and people tuned in, watched and listened. I would like to start a radio station where I play my own songs for about an hour each week," he said.
Wasted Sunsets featuring Geoff Towner is my favourite. It is like the Beetles meets the Bee Gees and the actualtrack drums through some mighty fine music. Just as you get caught up in a guitar riff, the clash of the high hat reminds you that you are not listening to a Garage Band mix-mash, but a decent recording of what we call – a band. If an online radio station are looking for music vocals for Station Identifications, these singers and backup singers should be on speed-dial.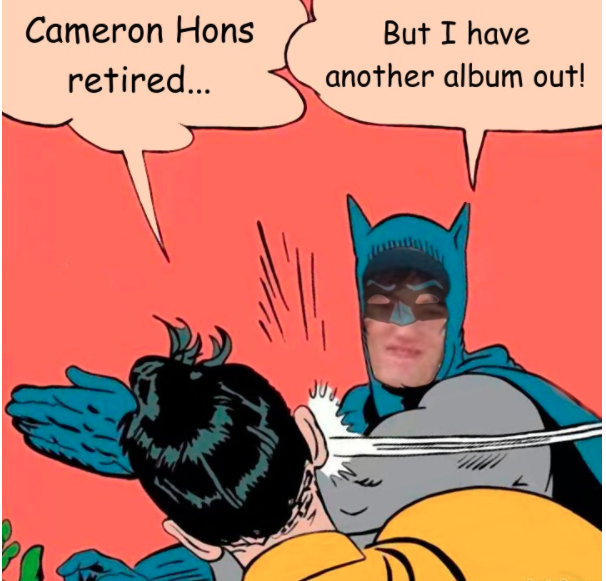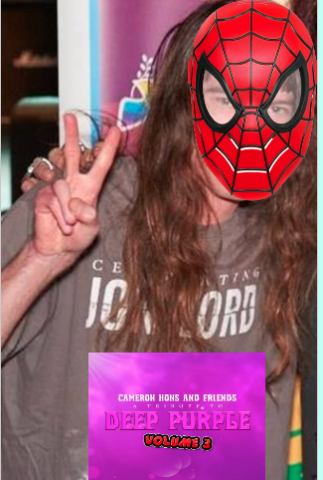 Cameron Hons pioneered Facebook Live concerts before they were a big deal in 2020. In 2017, he played a series of live songs at his place for entertainment purposes. Justin Patford features in When a Blind Man cries and this would be the ideal opener for a live online performance. The virtual tips and online payments would only skyrocket, and fans at home would be demanding more.
"The audience were very engaged with the stream despite my setup being a bit crude at the time. Now with the better technology that I have, a future Facebook Live Concert would be possible because people did enjoy them. I would never mime, I would perform them Live."
Wring that neck has a beautiful instrumental and engineered by some very good ears. Each instrument has been itemised in its own right, and can be heard blending with all the melodies and percussion to make it sound like the most ideal elevator or on-hold music. Companies should purchase this track for their phone system and forget about all the fluffy, fairy, fury music we hear on most of the helpdesks. This is music with attitude and expression and goes to the heart strings of all Deep Purple lovers.
Smoke on the Water featuring Lucas Shady will make the hairs stand up on your neck. From the squelch of fingers on the frets to the tapping on the snare, this track will give you the Deep Purple experience that will make you feel like they are touring Australia in 2013 again.
Cameron Hons has been a fan of Deep Purple for years and is eager for them to return to tour in Australia. The Deep Purple Whoosh tour is scheduled for 2022 but there are no current plans for a return date to Australia.
In the meantime, while the band considers a lucrative offer to make an Australian comeback for 2022, Cameron Hons has plenty of things on his schedule to keep himself busy. Cameron has to finish a new music book; "The Cameron Hons Collection. Volume 2";produce and edit Cameron's Playhouse Season 8 and start production on the new Cameron's Playhouse 6 movie. Should Deep Purple require Cameron Hons as a support act for a tour next year, they need to book him in sooner rather later.
Cameron is a cool cat when it comes to music. If you would like to support Cameron Hons favourite animal charity, you can click on the button below oryou can make a donation or adopt a cat via this website: https://communitycatcarers.raisely.com/